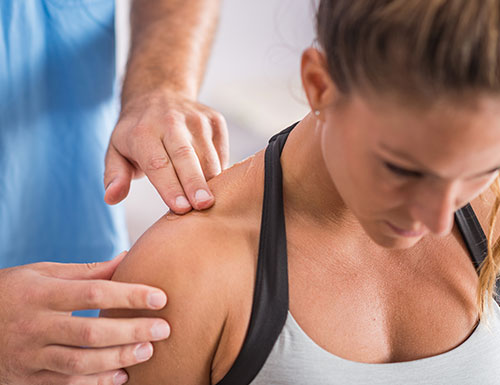 Acupuncture can help speed recovery!
By stimulating blood flow, local toxins like lactic acid are taken away from sore spots quicker and fresh nutrients are brought to the same areas to help repair daily wear and tear.
Perform at your best!
Everyone has tight spots that hinder their ability to perform at their best. Acupuncture can release these knots and tight spots to help the body go further and faster.
Sports is 90% mental though…
Correct, and acupuncture can help smooth out the sports anxiety and help your whole being, physical and mental, perform at its best.
As a 5-time Ironman triathlete (with asthma!) who has a full plate at work and with travel, I came into Aaron's practice to relieve stress and frequent migraines stemming from work; and address injuries from repeated training, such as stiff hips, legs and calves from running.

The first session was a watershed moment--we worked on relieving stress and tension concentrated in my neck, head, chest and back caused by work and personal upheaval, and like the best massage-meets-meditation session, I walked out of Aaron's practice with a lightness of body that helped me eat, sleep and relax better after one treatment. That was only the beginning!

I have now worked regularly with Aaron on stress/tension relief, asthma symptoms; migraines; and body injuries for the better part of 2 to 3 years. My asthma has been in check, I get fewer colds and flus, and my migraines have abated. Depending on the treatment, I can either breathe better; move my neck; or run/bike/or swim better because he's been able to loosen pulled- or spasming muscles or helped me calm down after a hectic work-life schedule. It's my favorite appointment to book because I leave better and more grounded after every session.

I've been to acupuncture, physical therapy, massages, yoga, myofacial stretching and dry needling appointments around the world--and Aaron is one of the best healers I've ever encountered. He's empathetic, a great listener and understands the needs of and treatments for each individual patient. He truly has a gift. If I could, I would see Aaron every week because I feel better (mind, body and spirit) every time.